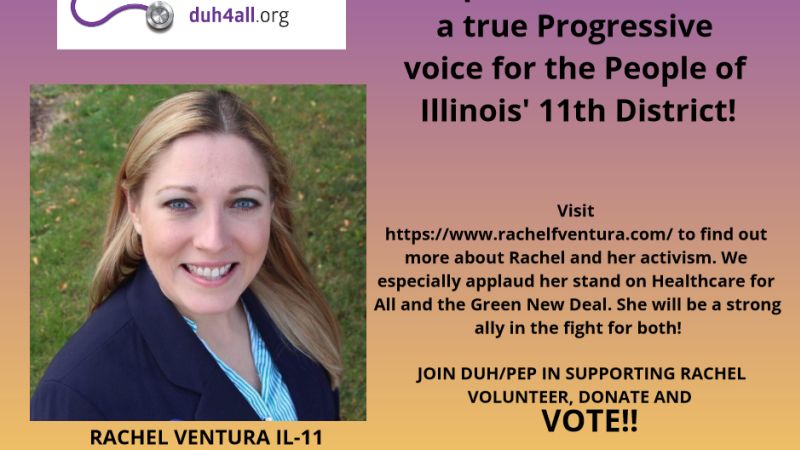 VENTURA EARNS ENDORSEMENT FROM PRO-HEALTHCARE ORGANIZATION, "PEOPLE DEMANDING UNIVERSAL HEALTHCARE" AND "PEOPLE ENERGIZING POLITICS."
Rachel Ventura earned two endorsements from progressive activist organizations on Monday, Dec. 2nd. The pro-healthcare organization, People Demanding Universal Healthcare (DUH) endorsed Rachel because of her position supporting Single Payer, Improved Medicare for All and the Green New Deal.
The organization, People Energizing Politics (PEP) endorsed Ventura along with other Progressive Democrats in Illinois who are challenging incumbent Democrats.