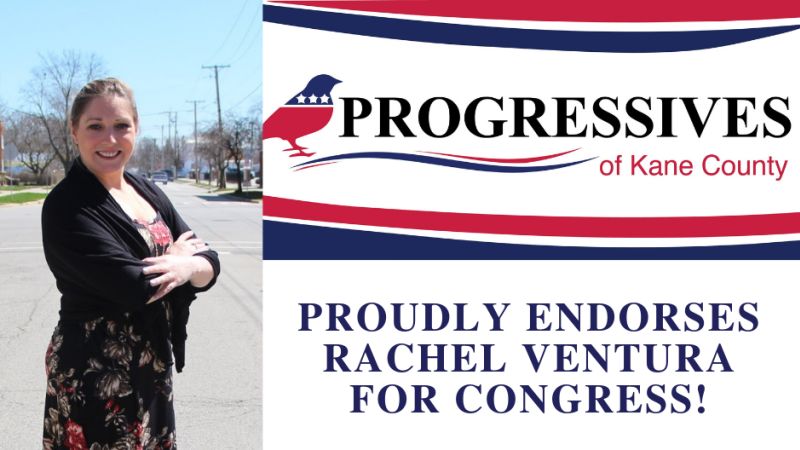 Progressives of Kane County (PKC), an Our Revolution affiliated organization, voted unanimously to support Rachel Ventura's primary challenge to incumbent, Bill Foster.
"We are proud to be endorsing one of our own today," said Alison Squires, chair of the progressive political organization. "Rachel has been a strong voice for the people of her county board district in Joliet, and we know she will be a powerful voice for the 11th congressional district," she added. PKC issued the following statement about Ventura on their website:
"Progressives of Kane County is proud to announce our endorsement for Rachel Ventura's congressional campaign. Ventura has been a strong voice for working people in her role as an elected member of the Will County Board. We believe that she will be an even stronger voice for residents of Illinois' 11th Congressional District. Ventura is standing up and speaking out on the bread and butter issues that affect the lives of hard working Americans. She supports increasing the federal minimum wage to $15 an hour and indexing it to inflation.
She supports Medicare for All, a common sense, simple solution that would ensure every American had affordable healthcare. Most importantly, Ventura understands the urgency of the climate crisis and the necessity to pass a Green New Deal. Her campaign for Will County Board and U.S. Congress bear a similar theme, "no strings attached," underscoring the need to reduce or eliminate the influence of special interest money in the political process. Ventura will be a voice for the people."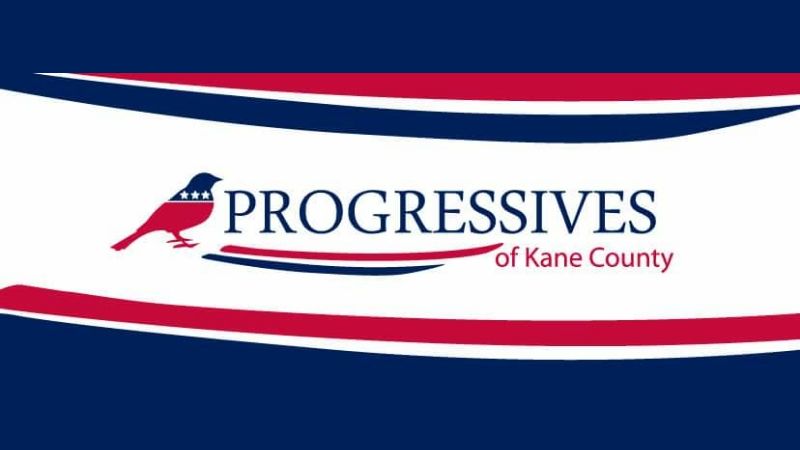 PKC is an Illinois Political Action Committee (PAC) and affiliated with the national group, Our Revolution. Rachel Ventura is a member of a sister organization, Will County Progressive and has attended PKC events in the past. The endorsement process allowed PKC voting members a three-day window to cast digital ballots for Rachel Ventura or Bill Foster. Ventura won unanimously. This is the second endorsement from an Our Revolution affiliate. Buffalo Grove Our Revolution endorsed Ventura's campaign last week.