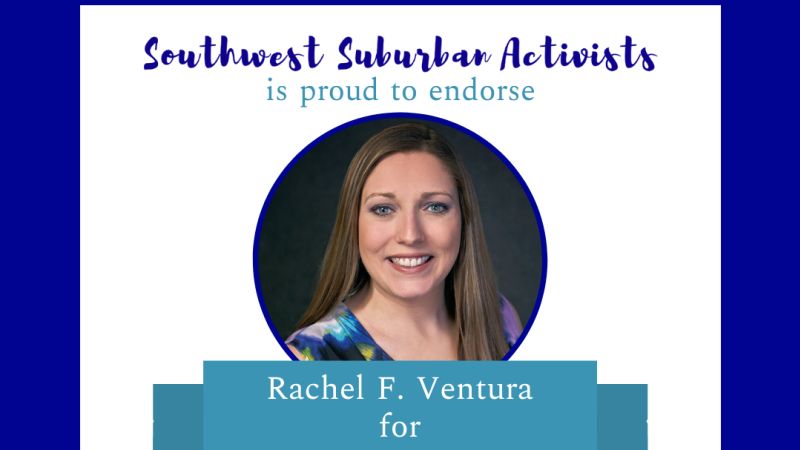 Rachel Ventura earned the endorsement of Southwest Suburban Activists (SWSA) and community leader, Sherry Williams on Thursday, October 31st. SWSA released the endorsement for Ventura and 7 other candidates with the following statement:
"Southwest Suburban Activists decided to endorse candidates this cycle to ensure that our collective passion turns into action and results in the election of candidates who are truly committed to progress."
Sherry Williams, once an opponent of Rachel's in the 2018 race for Will County Board, has become a close friend and ally over the years. Williams offered her endorsement with these words:
"Rachel has a passion for making positive changes in the community and the environment. And, she works tirelessly and with seemingly endless energy and enthusiasm to make this happen. No one will work harder to get things done."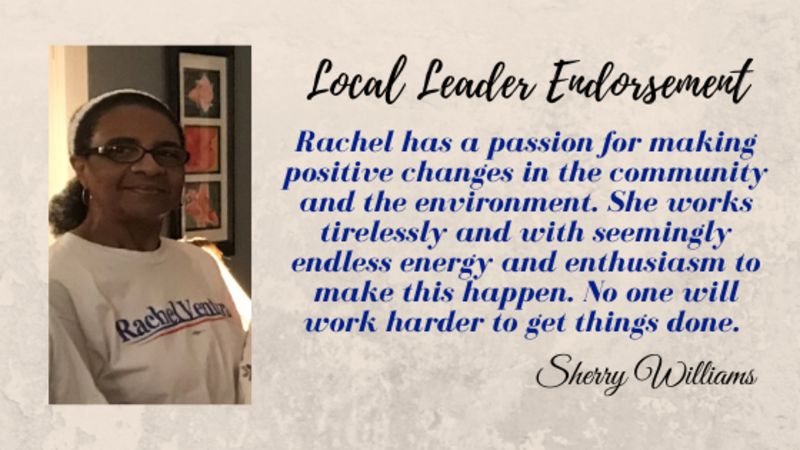 Ventura accepted both endorsements, stating that she was thrilled to have local activists and organizations supporting her campaign to bring a stronger voice for working people to Washington D.C. "I look forward to working hard As a member of the United States Congress, to create a government and an economy that works for everyone, not just the wealthy few," Ventura said.
The 38-year-old progressive democrat has also been endorsed by two Our Revolution chapters in the 11th congressional district, Democratic Socialists of America West Suburban Chapter (WSDSA), and the national-level Blue America PAC. These organizations have been actively working to get Ventura on the ballot and raise contributions for her campaign.