Progressive Democrat Rachel Ventura received the national endorsement from Our Revolution (OR) along with Marie Newman, who is challenging Democrat, Dan Lapinski in Illinois' 3rd Congressional District on Saturday, January 11th during the organization's state convention.
Ventura is a member of an OR-affiliate group, Will County Progressives (WCP), who endorsed her early in the race for U.S. Congress. Another OR-affiliate group in Illinois' 11th district, Progressives of Kane County (PKC), also endorsed early in 2019. In her 2018 County Board race, Ventura was one of the few candidates to receive a national-level endorsement from OR.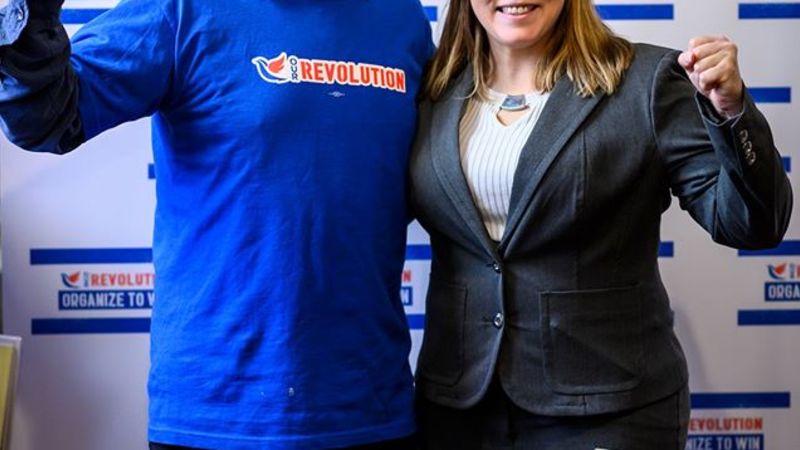 Our Revolution is a national organization that has three intertwined goals: to revitalize American democracy, empower progressive leaders, and to elevate the political consciousness. Our Revolution seeks to reclaim democracy by supporting a new generation of progressive leaders, empowering millions to fight for progressive change and elevating the political consciousness, Our Revolution will transform American politics to make our political and economic systems once again responsive to the needs of working families.
A special thanks to Alison Squires (PKC) and Suzanna Ibarra (WCP) for pushing the local endorsements up to the national level. This is a huge boost to the campaign!